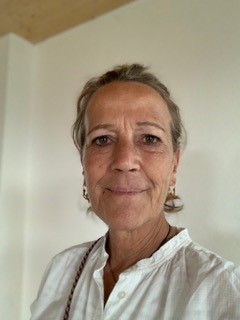 TfW EYs and KS1 English as Second Language Expert
---
Available for training in northern Italy and parts of Switzerland.
---
Elisabetta is passion, adventure, engagement, commitment, dedication, and constant improvement all rolled into one.
She has been teaching English, as a Second Language, in Italy and Switzerland for more than 20 years and she is a highly regarded teacher-trainer.
Elisabetta provides training to infant and Primary School teachers. Founder of the well-established language academy in Como, she has published the "Emotional Learning, Emotional Teaching" Teaching Manual and a Course Book for Primary Schools, "Momo's English Literacy".
She blends Literacy, Literature, Music, Culture, Art, and Emotions in a multi-sensory approach.
"Talk for Writing is THE method that will accompany children to spread their wings in a majestic flight over language development, language acquisition, refined vocabulary and independent writing."
elisabetta.mohwinckel@talk4writing.com
Elisabetta Mohwinckel is an accredited Talk for Writing trainer for Italy and Switzerland. Her training is specifically for teachers in Italy and Switzerland working with EYs and KS1 children with English as a second language.
Elisabetta has trained with Pie Corbett and has used the method with second language teachers over recent years.
Telling a story in English has never been so easy as with using the TfW approach. Using TfW, children build up a bank of narrative patterns, characters and settings. They then internalize the flow and syntactical patterns of the story and its vocabulary through retelling.
This training will help you to guide children step-by-step through listening to a story, mouthing it, joining with single words and acting it out with gestures, props, costumes.
The course will also help you understand how to take your children from passive listeners to active talkers by providing practical ideas such as how to build a Story Box for your young learners to play and use independently.
Once participants have completed the course, they will receive a Talk for Writing certificate.
Online Training Dates for 2022
Saturday 26th March: 2-4 PM
Tuesday 29th March: 4.45-6.45 PM
Saturday 1st April: 2-4 PM
Tuesday 5th April: 4-6.45 PM
Please email elisabetta.mohwinckel@talk4writing.com to register your interest and book.