Burnley Brow Community School is a larger than average two-form-entry nursery and primary school in an inner urban area of Oldham that has significant pockets of social and economic need. At over 99% EAL, almost all our children are of Bangladeshi heritage; most enter the Nursery with very little English, and the proportion of pupils eligible for free school meals is above that found nationally.
How is Talk for Writing used in our school?
The Talk for Writing approach has been used in English lessons across our school (including our Early Years Foundation Stage) since January 2011. In September 2014, we revamped our English Curriculum, placing Talk for Writing at the forefront of our provision throughout the school, incorporating high-quality formative assessment and 'mini-lessons' in order to provide fully-personalised learning for all our children. Using core story patterns and non-fiction texts from Year 1 to Year 6, we immerse our learners in the text in order to equip them with the tools and empower them with the creativity and confidence to become effective independent writers across the curriculum.
As the majority of our children enter Nursery without any English, learning stories using the Talk for Writing approach is invaluable to their early language acquisition. Towards the end of Nursery, the children are ready to have their stories scribed in English. Throughout Reception, the children continue to use Talk for Writing story-telling strategies for their shared and independent writing.
It's all about the impact!
In our first year of using our new model for Talk for Writing, our Key Stage 1 and Key Stage 2 data showed increased progress in writing. In Key Stage 1, our 2012/13 data showed that 68% were age-appropriate in writing and this increased to 70% in 2013/14. Whilst in Key Stage 2, our data in 2012/13 was 71% age-appropriate, which increased to 99.6% in 2013/14. Since then, children across all groups have continued to meet and exceed their targets in writing. In addition, since beginning Talk for Writing, we have seen a huge improvement in the children's confidence to speak and develop their story language. Only one month after revamping our provision, OFSTED commented that: "pupils enjoy writing and the changes to the way in which pupils develop a piece of writing are having a positive effect on their standards, particularly at KS2." (October 2014)
So what can our delegates expect from our Talk for Writing training?
Working in partnership with a teaching school network, our team of fully-trained and quality-assured facilitators regularly deliver high-quality CPD and inset days, all of which have had excellent feedback and evidence of lasting impact in other schools. We have our own 'Training and Education Centre' on the school premises, where we host a range of Talk for Writing training programmes. Our accredited Talk for Writing trainers will explain some of the research and theory behind the approach, model and share the strategies used in the classroom and provide opportunities to experience the various aspects of the approach being used by our passionate and committed staff and our engaged and enthusiastic learners. We also offer the opportunity for our facilitators to visit and train at other schools, as a follow-up to our programmes.
Current training offered
Training is held in our Training and Education Centre and includes a buffet lunch, resources and refreshments throughout the day. Details of all training currently being offered is available by
clicking here.
Contact
Centre training webpage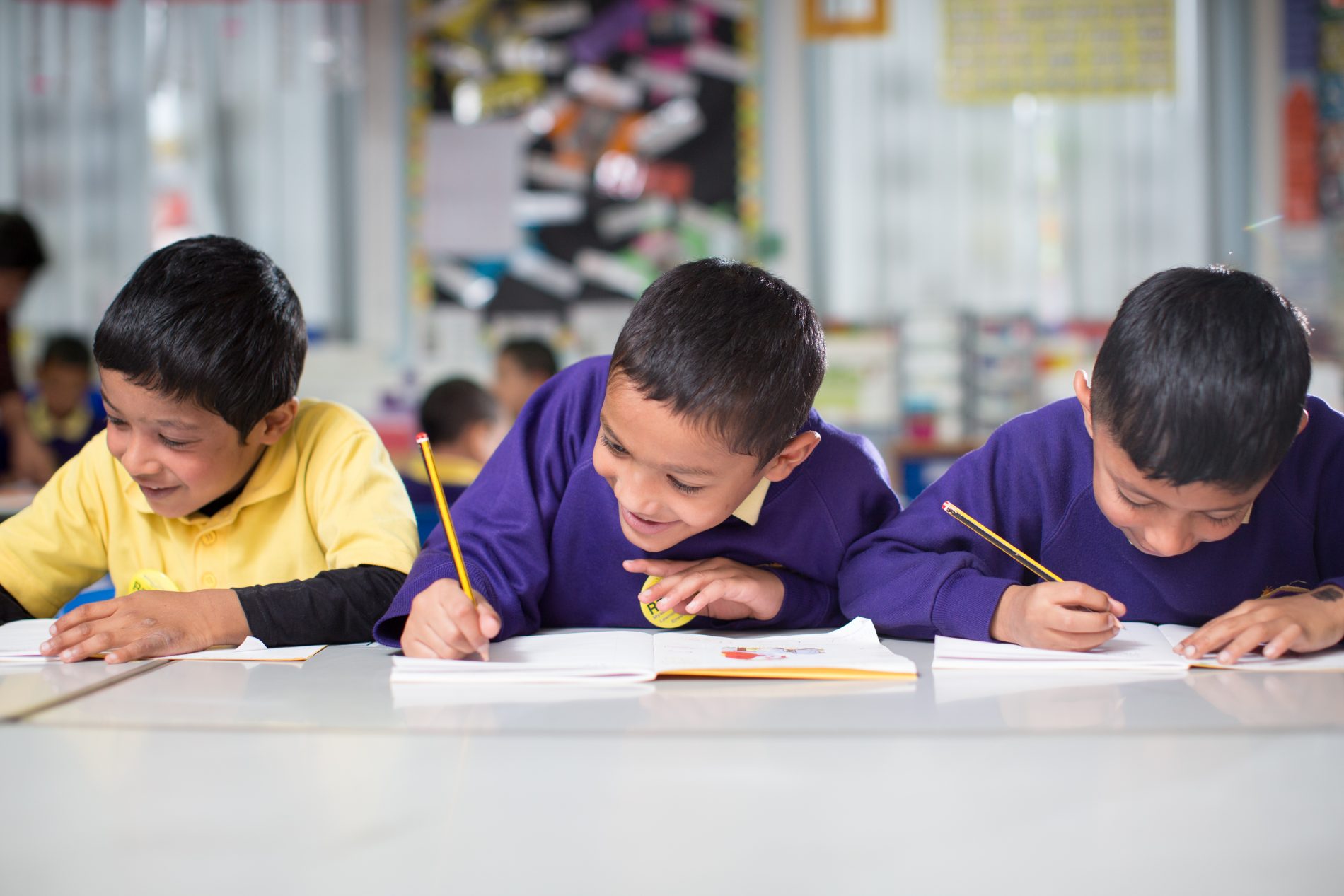 "Pupils enjoy writing and the changes to the way in which pupils develop a piece of writing are having a positive effect on their standards, particularly at KS2"Ofsted, October 2014