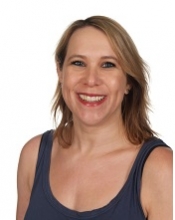 TfW Primary Expert.
---
Available for training nationwide and internationally.
---
Francesca has worked with Talk for Writing for many years, both a class teacher and an Advanced Skills Teacher.
Francesca was Lead Talk for Writing Practitioner at Knowle Park Primary School in Bristol (a Talk for Writing Training Centre) and delivered training and bespoke INSET for schools in Bristol and further afield.
In summer 2019, Francesca became Lead Practitioner at The British International School in Shanghai. She is now working in Portugal.
Francesca is available for consultancy work, training sessions and personalised school support internationally.
Francesca is also available to support the following:
– Raising the profile of reading across the school
– Phonics and spelling support
– Support for subject leadership
– Developing Assessment for learning strategies
fran.beers@talk4writing.com
---
"Lots of ideas and support given enabling us to develop it further in our school."Teacher
"Really helpful to see Talk for Writing in the whole literacy picture and what to link and prioritise."Teacher
"Engaging, well delivered, classroom examples were useful – KS1 +KS2 examples."Teacher