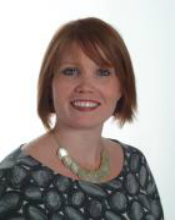 TfW Primary Expert.
---
---
Joanne has played a key role in the development of Talk for Writing at Penn Wood Primary School in Slough. Penn Wood serves a socially and economically deprived community and through the successful implementation of Talk for Writing the school has raised standards and opportunities for pupils with literacy and story at its heart.
Joanne has been involved in a number of research projects with Pie. These projects have enabled professional dialogue between other trainers and colleagues at Talk for Writing training centres.
Joanne is a committed advocate of Talk for Writing. She regularly presents at conferences for large audiences and provides bespoke INSET & training. Training can be provided at Penn Wood Primary School so that delegates can see Talk for Writing in action.
joanne.shears@talk4writing.com
"An excellent training day. It was pitched perfectly and we all went away enthused and with a full complement of ideas, strategies and clear examples of good practice. On a Learning Walk today I observed my staff using so many of the ideas shared."Headteacher
"Talk for Writing was explained very clearly and some fantastic ideas were shared – ideas that could be implemented quickly and easily. The walk around was brilliant as we got to see it in practice and really saw the consistency across year groups"Teacher
"A superb day – I have learnt so much! It was great to see it in practice in lessons and to have it all consolidated with the training."Teacher
"I really enjoyed the day, it was very informative, exceptionally well resourced and the content was delivered succinctly, thank you."Assistant Headteacher
"Left me inspired and buzzing to take so many ideas back to school."Teacher