Yew Tree Community Junior and Infant School has been using Talk for Writing (TfW) as its strategy for writing since 2008. The approach is securely embedded across the school and when Ofsted visited, they reported that 'Writing was taught exceptionally well throughout the school'.
The school's location is within an area of high deprivation; however, our families, and the commitment they make to their children's learning, are a strength to our school. 45% of pupils are eligible for free school meals and 95% have English as an additional language. The school was judged Good by Ofsted on their last visit in November 2022.
TfW is at the heart of everything we do - both in English and across the curriculum. It underpins writing, reading and language development. We find TfW helps pupils internalise the language patterns, vocabulary and sentence structures associated with a specific genre or topic.
Our results in writing and reading have never faltered since becoming a Talk for Writing school. The consistency across the school allows our pupils to be successful regardless of their starting point. Pupils continuously build on previous learning, developing greater independence each time.
What will you see when you visit our school?

• A range of strategies being taught by experienced and ECTs across the school.
• Knowledge of the Talk for Writing strategies from skilled trainers that have a real love of teaching.
• See how the environment impacts the learning.
• Time to talk to children and hear them articulate good understanding of the strategies of Talk for Writing.
• Opportunity to share ideas and good practice.
Read more about Yew Tree Primary here
Current training offered
Tuesday 10th October 2022. 9am - 12:30pm
Book on the course here: https://forms.office.com/r/h09xvSgdB8
Course costs: £65
Focus: Fiction
Suitable for EYFS, KS1 and KS2
• An overview of the Talk for Writing process and its impact on raising standards
• An opportunity to observe the teaching of Talk for Writing
• Practical activities to support the implementation of Talk for Writing
• An opportunity to talk with teachers, leaders and children about how and why Talk for Writing works
• In-depth training
• Whole school approach
• Lunch/refreshments provided
- £150 per day per staff member, - 2 staff members for £137.50 each - 3+ staff members for £125 each
Contact
Centre webpage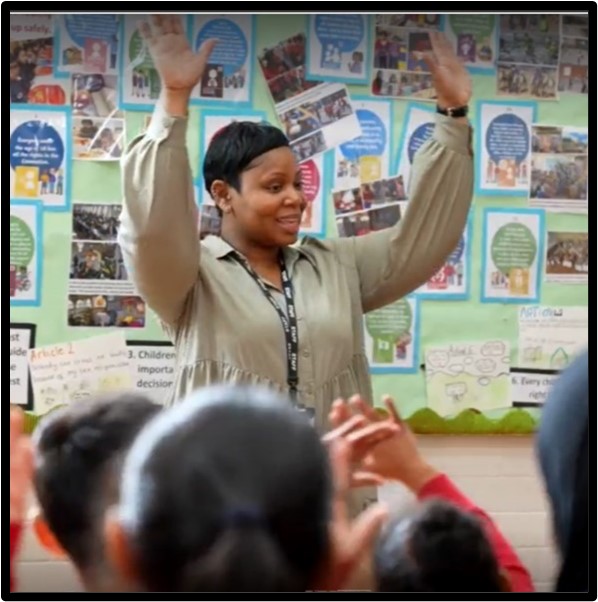 "Writing is taught exceptionally well throughout the school"Ofsted, 2015