Sandgate Primary School is a two-form primary school set on the outskirts of Folkestone, Kent. We are easily reached by train with Folkestone just 45 minutes from St Pancras International.
In 2013, Sandgate was the lead school in a two-year Talk for Writing project and following the project, Talk for Writing has grown and developed within the school. Talk for Writing's principles form the basis for all English teaching.
Our goal is to develop capable, independent writers and this drives all teaching and learning and has led to significant improvements in the number of children achieving 'expected' and 'greater depth' levels. Children are taught transcriptional accuracy through learning to form letters accurately, spell, punctuate and apply grammar patterns and build fluency with each of these through rigorous application within the context of their writing.
Current training offered
Taster mornings offer a fantastic opportunity to observe teaching, review pupil outcomes and also talk to school leaders, teachers and children. This can be useful both for those entirely new to Talk for Writing but also to schools that are continuing to develop and refine their own practice.
Taster mornings are positioned at different points in the year so that attendees can view different stages of a teaching cycle if they choose to attend more than one day.
Sessions are led by Jamie Evans, who is a Deputy Head Teacher at the school but also works as an accredited Talk for Writing Training Consultant. Further follow-up training, inset and leadership support can be discussed with Jamie during a taster morning.
Cost £75 per head + VAT
Timings: 9:15-12:15 with tea/coffee and refreshments provided.
We run out taster mornings on Thursdays. Upcoming taster mornings:
28th September 2023
9th November 2023
18th January 2024
14th March 2024
2nd May 2024
4th July 2024
Bookings can be made via the school office 01303 257280 of via direct email to jamie.evans@sandgate.kent.sch.uk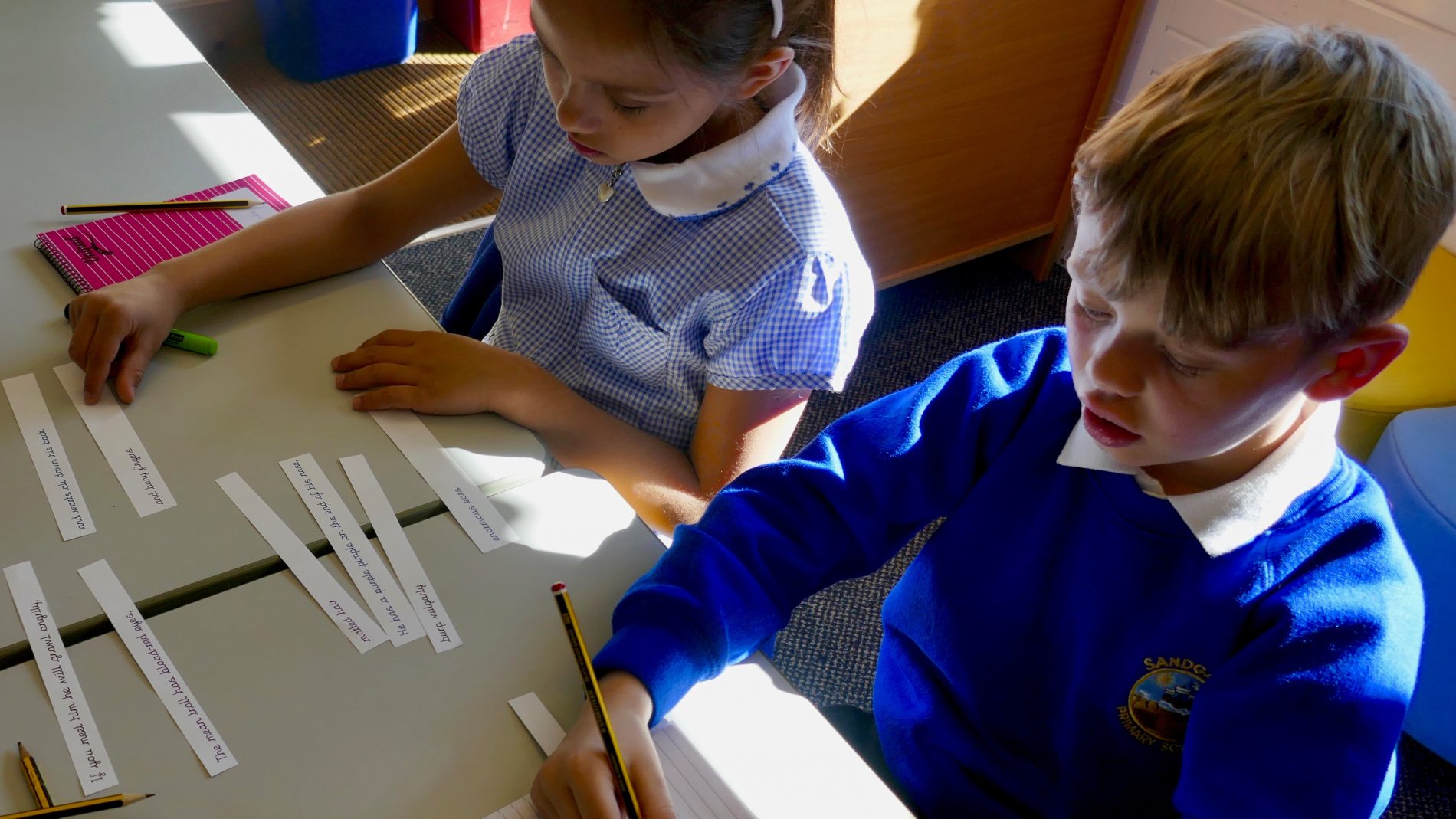 "I find the shared writing really helpful because it helps us to see how to actually do the writing."Pupil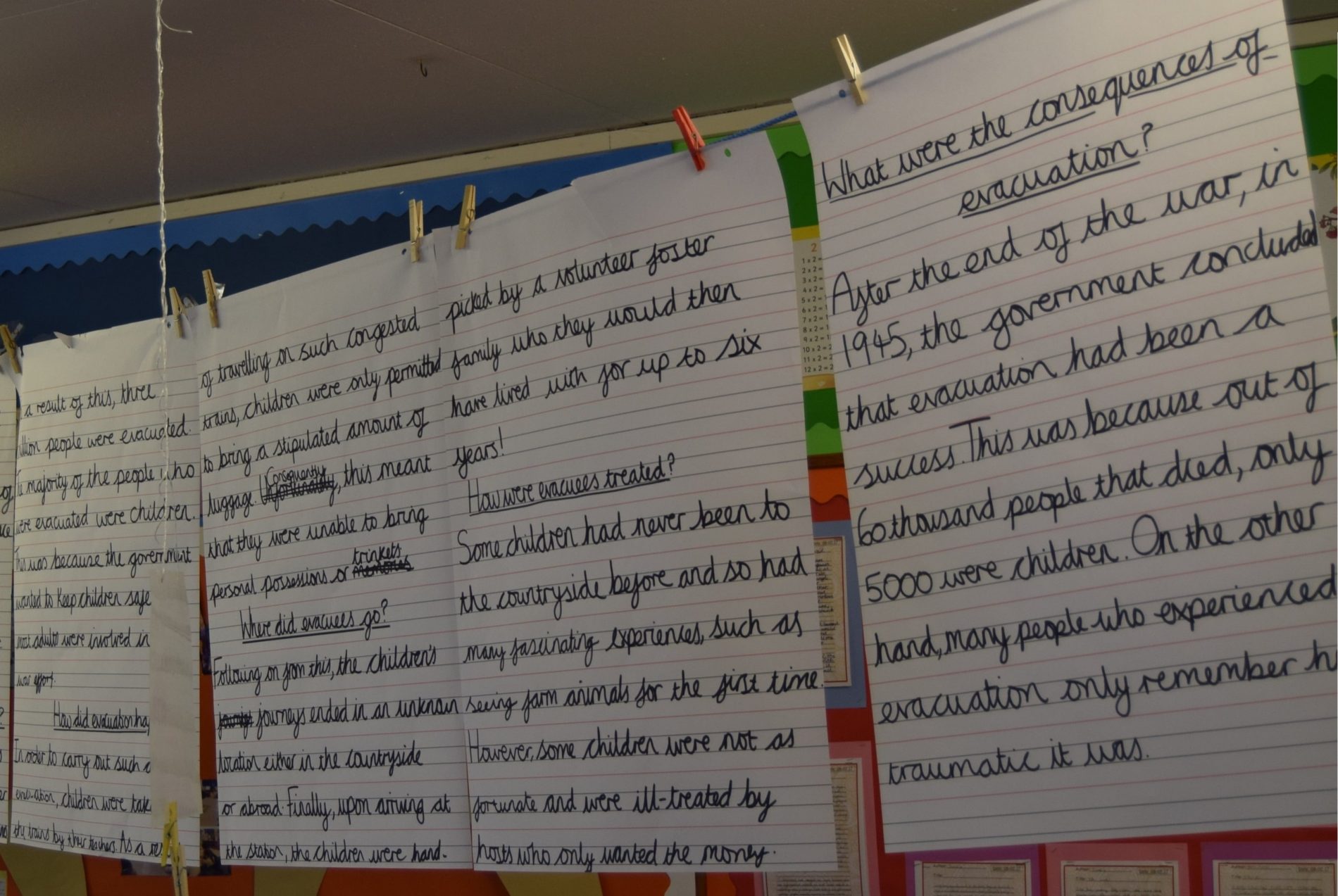 "I really like the support that Talk for Writing gives me if I need it. I find it really useful to have examples to learn before we write our own."Pupil
"I find it so useful to have a toolkit to have a look at when I get a bit stuck, but I also love that we can be free with our writing."Pupil
Inset Training
Sandgate Primary School has members of staff who are accredited Talk for Writing trainers and can provide Talk for Writing Inset training for your school.