Sandgate Primary School is a two-form primary school set on the outskirts of Folkestone, Kent. We are an 'Outstanding' school and part of the Shepway Teaching Alliance.
'Everyone deserves the taste of success.' We believe that every child that comes to school deserves to flourish, and it is this which leads our drive to empower children as readers and writers through Talk for Writing.
In 2013, Sandgate was a lead school in a two-year project working directly with Pie Corbett on developing writing in Shepway. Following the conclusion of the project, we have seen the arrival of a new curriculum and new accountability expectations. Talk for Writing has continually grown and developed as we have refined our practice to place the principles of Talk for Writing at the heart of everything we do. This has had a significant impact on standards of reading and writing but even more notably has empowered children as independent authors and lovers of English.
Talk for Writing is used from Foundation through to Year 6, with the key underlying principles forming the basis for all English teaching in our school. Our goal as class teachers and as a school is to develop capable, independent writers. It is this that drives all teaching and learning and has led to significant improvements in the number of children achieving 'expected' standards and also 'greater depth.' Vocabulary, language and authorial choice are championed and it is this that allows us to develop true fluency and understanding of language in order to achieve ever-greater heights. Children are exposed to spelling, punctuation and grammar in the context of their writing, and it this which drives a greater conceptual understanding of the spelling, punctuation and grammar principles that children are expected to understand by the end of the key stage.
Since 2012, we have been a lead partner in the Shepway Teaching Alliance and seek to promote outstanding teaching and learning. We have a number of Specialist Leaders of Education here at Sandgate and subsequently work closely with schools through the Shepway Teaching Alliance to provide high quality training and continually strive for further improvement. Through becoming a Talk for Writing Training Centre, we look forward to continuing to work with schools in Kent and beyond on empowering children as readers and writers.
Based upon specific requirements, we can tailor training packages or visits to suit.
Current training offered
Taster mornings include an opportunity to tour the school, observe lessons, meet pupils and look at books, meet the Project Team and discuss the implementation and impact of this approach on teaching of writing.
A typical timetable for the morning is as follows:
9:00 Welcome, housekeeping and introduction to Talk for Writing, including a look at children's books & brief overview of the 3 Is.
10:00 Coffee break
10:20 Lesson drop ins, beginning in EYs and progressing through the school to Y6
11:30 Time for questions and coffee with project team; review vertical threads of the school curriculum & typical school development training packages.
12:15 Finish & time for individual questions at school request
Wednesday 23rd November 2022
Thursday 26th January 2023
Wednesday 1st March 2023
£75 per delegate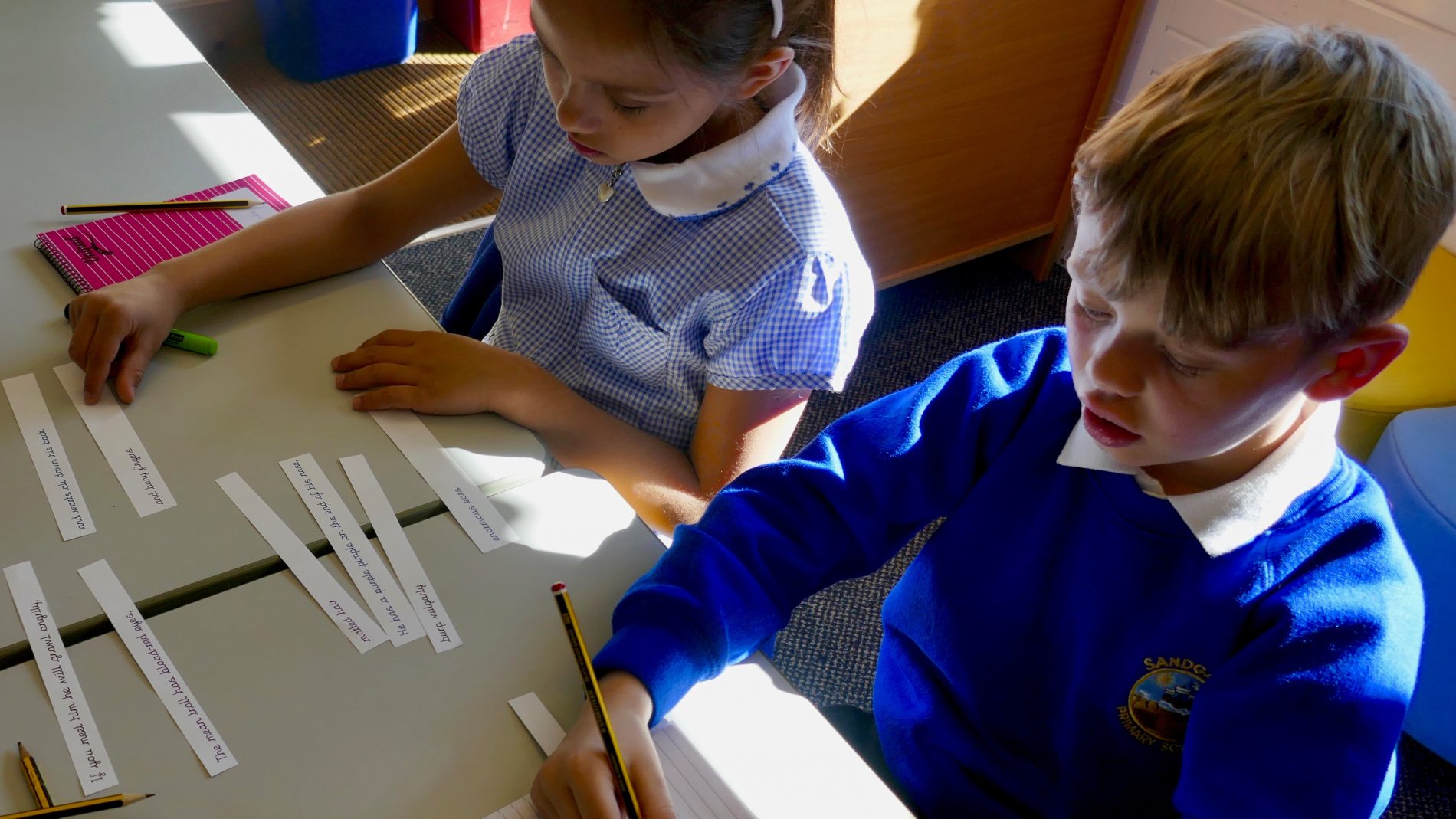 "I find the shared writing really helpful because it helps us to see how to actually do the writing."Pupil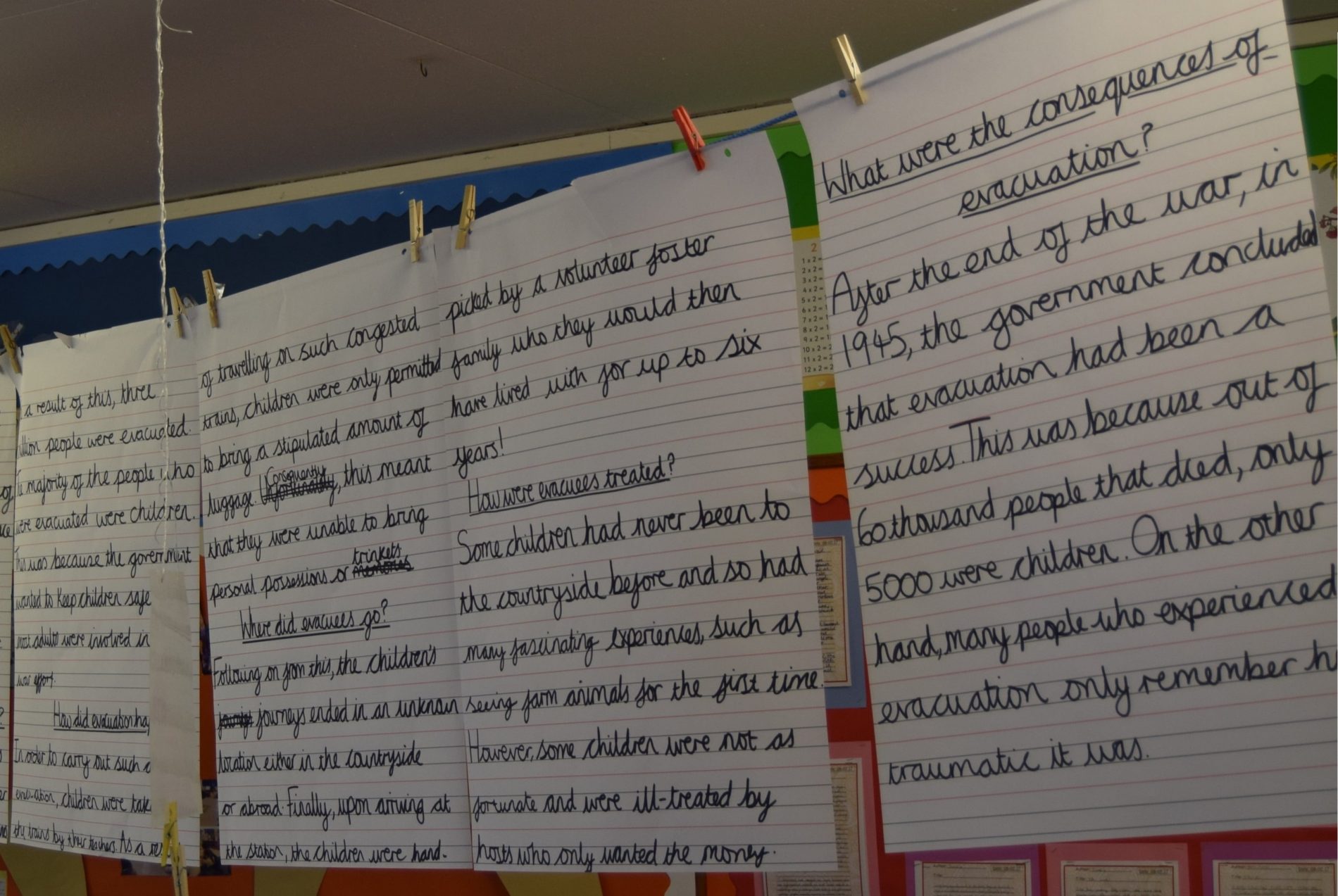 "I really like the support that Talk for Writing gives me if I need it. I find it really useful to have examples to learn before we write our own."Pupil
"I find it so useful to have a toolkit to have a look at when I get a bit stuck, but I also love that we can be free with our writing."Pupil
Inset Training
Sandgate Primary School has members of staff who are accredited Talk for Writing trainers and can provide Talk for Writing Inset training for your school.